If you haven't already heard, we just wrapped up one of our most exciting projects to date – a first of its kind communication system at LaGuardia Airport. Something you'll fully appreciate if you've ever looked at your travel companion after an announcement and complained that you had no idea what they just said.
MKJ Communications was sought to lead the complicated design on an audio/visual overhaul on Terminal B and the new Delta terminal construction.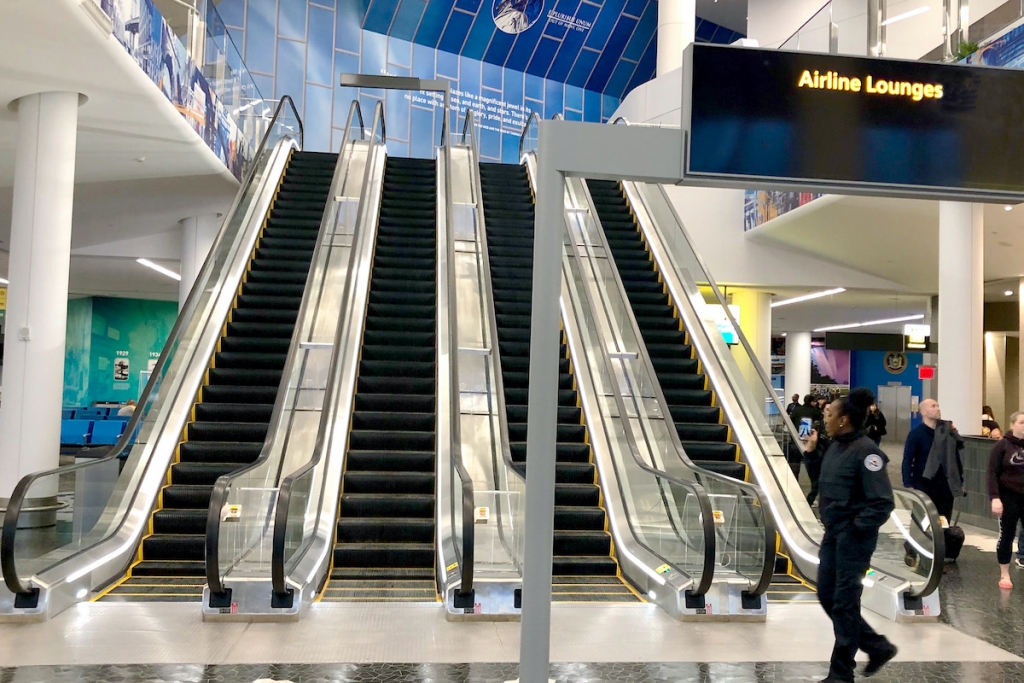 Working with STV Construction on the Delta terminal, and LGP partners on Terminal B, MKJ designed, engineered and implemented a state of the art audio paging and customer information system.
This was not your everyday audio communication installation. This was a never before seen- or heard, class A supervised, audio announcement emergency evacuation system. IED developed hardware to support the Class A requirement and MKJ designed and implemented a system utilizing it.
What makes it stand out? The speaker circuits are fully supervised and have a redundant path, so if there's ever a fire and it burns through the wires there is another feed that takes over. It actually feeds in two directions if there is ever a break in the wires, so there is zero disruption in service. Zero. You can't appreciate how crucial this element is to a system until there's an emergency and it doesn't work. Luckily this won't happen due to the innovative technology used on the project.
In the Delta terminal, MKJ not only integrated a full evacuation system tied into a class A fire alarm but also a feed to departure boards with visual paging announcement capability. The system feeds the hearing loops, for the hearing impaired, throughout all gate areas. It also has text- to- speech engines installed, currently for five languages.
This system runs solely on a PON (passive optical network). This has never been done with this type of technology in an airport, which definitely led to some challenges, but MKJ didn't miss a beat and our genius engineers quickly figured out the optimum way to get the PA system up and running smoothly.
Our design team and manufacturer, IED, worked collaboratively to make this project a success for our end-user, and we couldn't be more excited to be leading the industry with this type of innovation.
Interested in learning more about this project? We can talk you through each and every step of the design and build phase, or better yet, meet us at the site or at our brand new office where we can walk you through our state of the art fabrication warehouse and you can see our products up close. Contact John Massaro, our vice president of engineering and operations, at Jmassaro@mkjcomm.com