MKJ Projects specializes in the supply, installation, design, and
management of a wide array of cutting edge steel and glass
architectural systems.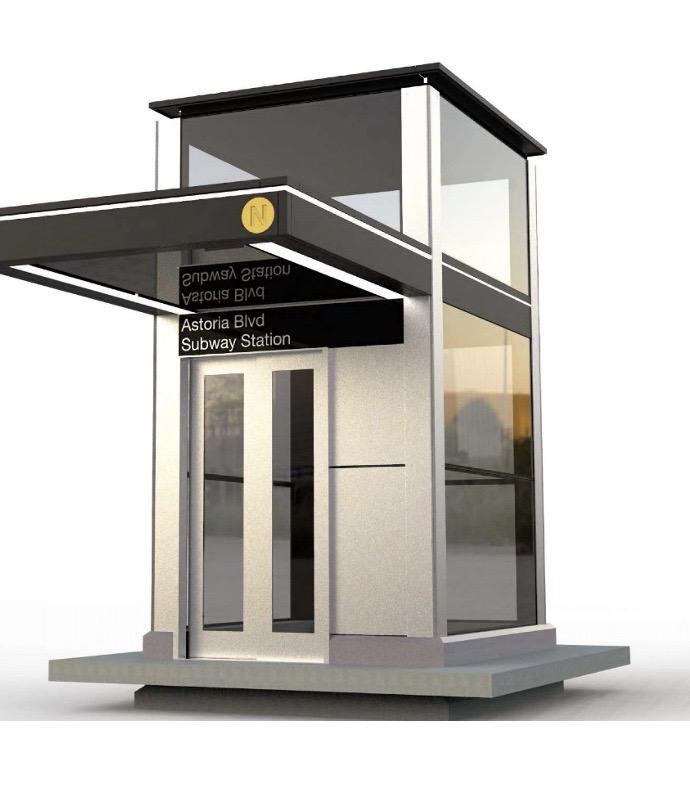 For over 15 years MKJ has been the go-to resource for every major public transportation entity in the New York metropolitan area, providing turnkey supervisory and installation services implemented by its experienced and flexible team of project engineers and managers.
Our one-stop solution is how MKJ Projects serves the metro NYC area, providing your company with the highest quality specialty products including cladding systems, urban furniture, display dashboards, and kiosks that are built to the exacting specifications required to serve this fast-paced industry - because there is no time to redesign or modify completed construction.
We are proud to be the exclusive regional distributor<br />for Poitras Industries and the implementer
We have completed transit shelters, information and
police kiosks, ticketing tables, charging stations, and ornamental metalwork at the stunning Moynihan Station and Bogardus Plaza.
-Elevator enclosures
-Transit shelters
-Cladding
-Dashboard control wall systems
-Totems
-Information, police, and food kiosks
-Custom ornamental metalworks
-Custom glass structures