The MKJ team is collaborative, remarkably smart, and dedicated to giving 110% on each project we're involved in.  We're a close group of like-minded people who share ideas and technical challenges to solve any problem that's thrown our way on a job.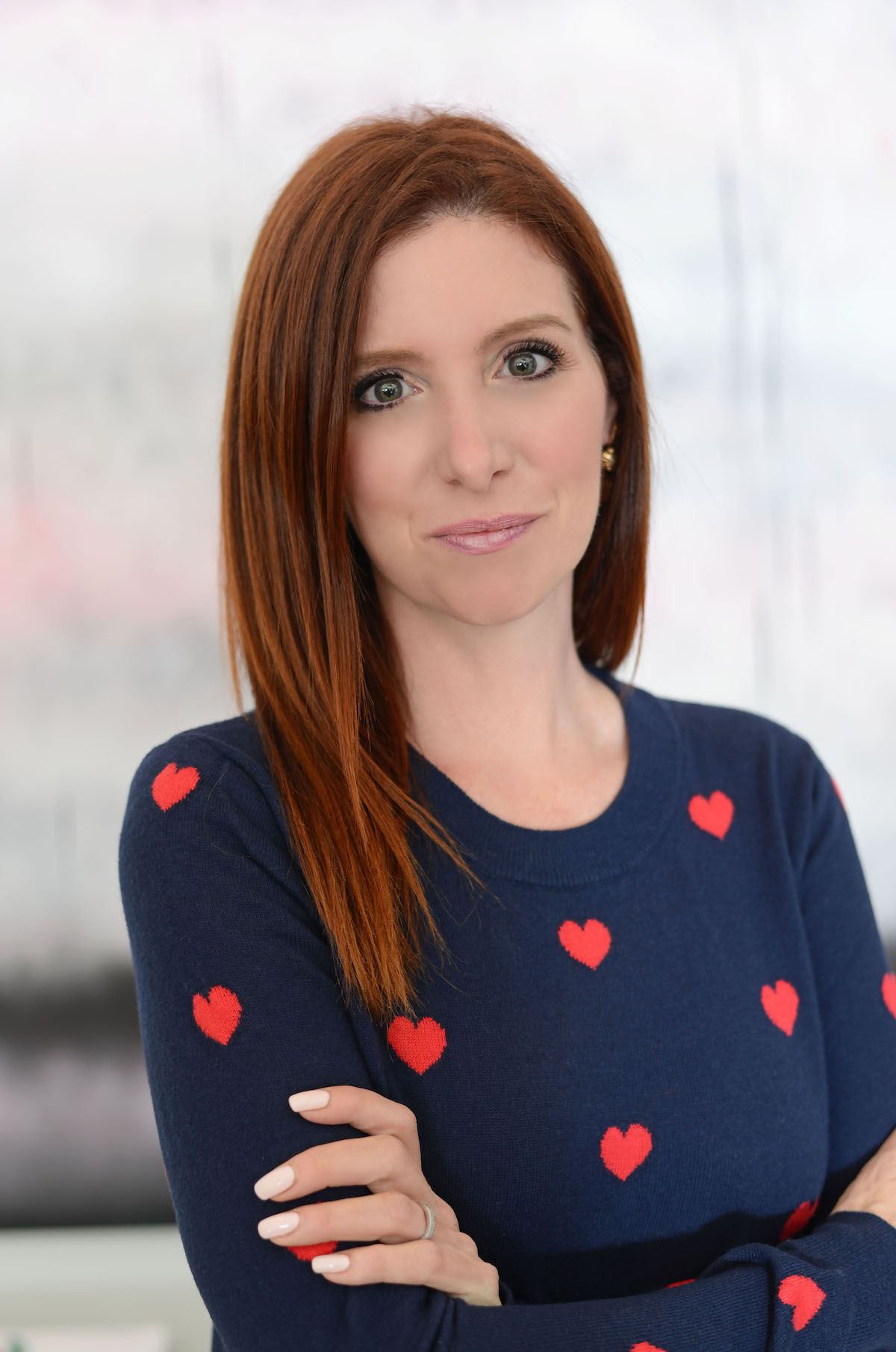 Jennifer Herman
President and Founder
Jennifer Herman is the President and Founder of MKJ Communications. Her almost 30-year construction career has covered a multitude of markets including high-end commercial, retail, educational, hospital, and industrial in roles that have spanned the owner representation, project management, business development, and end-user.  
Jennifer founded MKJ with the sole intent of bringing her unique outcome-focused project management style to the NYC metropolitan transportation sector. She has established MKJ as the preeminent public communication system integrator for all transportation low voltage needs over the past 16 years, with a commitment to master that sector, and has since developed parallel and perpendicular markets, continuing to steadily grow and expand over the past three years. 
MKJ Communications is a certified Woman's Business Enterprise (WBE) with the PANY/NJ, Empire State, and New York City.   MKJ also has federally designated Disadvantage Business Enterprise (DBE) Status.
Jennifer is responsible for the leadership, development, and team building of our professional staff of 30, with a primary focus on both personal and professional growth, to offer the optimum team to our clients.  She has gathered the foremost communication and network engineers to elevate the customer and end user outcome with a collaborative approach that prioritizes adding value, designing functional systems, finding solutions, and focusing on the personalized needs and wants of our customers on every project.  
Jennifer is a Goldman Sachs 10,000 Small Business success story having quadrupled her business since completing this course in 2018.  In 1997, Jennifer completed her Construction Management Certification in estimating and Project Management at New York University, and graduated from Fordham University in 1995.
Jennifer believes that a large part of corporate success is giving back and has actively served as the Board Chair for ROC United since 2012.  After participating in an array of Women in Construction organizations over the years, Jennifer shifted her focus to privately mentoring young women in construction related roles for the past five years, investing directly in their growth both personally and professionally.  "Being the only woman in the room was lonely and intimidating; I searched for the organization that would advocate and support me in real-time but never found it. By creating this female-focused mentorship model I hope the 12 women I have helped so far will develop into a community of future woman warrior mentors." 
John Massaro
Vice President
John Massaro is the Vice President of MKJ Communications. John manages operations including engineering staff, estimating jobs and sales. With over 35 years in the industry, he has extensive experience in project management, system design, and troubleshooting regarding both analog and digital microprocessor circuits.
John manages the Transit Engineering Group and is a communication engineer currently approved for all NYCT communication systems. He provides all the communication infrastructure design engineering for NYCT Subway rehabilitation projects in addition to system design and fabrication. 
His expertise as the project manager of various large communication projects runs from initial design through project installation and completion. This includes assisting in the system design of public address systems and customer information systems, telephone, CCTV, intercom and security systems, analog and digital PA systems, EQ, setup/test, ambient calibration, system programming, data network, and audio bus connectivity.
Louis Ciccone
VP of Sales and Estimating
Louis Ciccone is the Director of Sales and Estimating for MKJ Communications. He has over 20 years of industry experience and is responsible for growing and managing the sales, estimating, and AV departments. Lou directs, oversees, and works cooperatively with engineers, manufacturing, procurement, installers and designer consultants for project execution.
Regardless of obstacles, Lou assists on design-build projects and ensures that tasks get brought to completion and the installation process runs smooth, efficiently, and under budget.
Evelina Ivanov joined MKJ Communications in 2006 and immediately earned her title as "Everything to Everyone" by taking MKJ from its infancy to that of a fully functioning organization. 
Evelina manages to fill multiple roles (finance, administrative, insurance, accounts receivable and payable), complete multiple tasks (too many to list) and remember the names of all she encounters in the 12,000 calls she makes and takes in a week.  She is the official historian of MKJ, friend and advocate to all who work with and for us. If we've pulled off an incredible feat of a project for you, it's most likely because Evelina managed the process.
Evelina is the qualifier for MKJ to be licensed by New York State to install, service, and maintain Security or Fire Alarm Systems. NYS License Number 1200033200.