Client: NYCT // NYCT C-26009
One of our biggest and most memorable projects to date has to be the Second Ave Subway Line that runs under Second Avenue on the East Side of Manhattan. A project that spanned 5 years and had a contract of over 6.6 million dollars.
If you're a New Yorker, especially one who lives on the Eastside, then you know how highly anticipated this project had been – for decades!
The Second Avenue line was originally proposed in 1920 but was then canceled until construction finally began in 1972, only to be halted in 1975 because of the city's fiscal crisis.
Work on the line began again in April 2007, following the development of a financially secure construction plan. MKJ was hired by LK Comstock in 2012 and worked tirelessly to complete it after being directed by Governor Cuomo to accelerate the project.
We had our entire team work 3 ongoing shifts to complete the project by Jan 1, 2018, and although it was a crazy deadline, but we made it happen because we're MKJ and that's how we roll."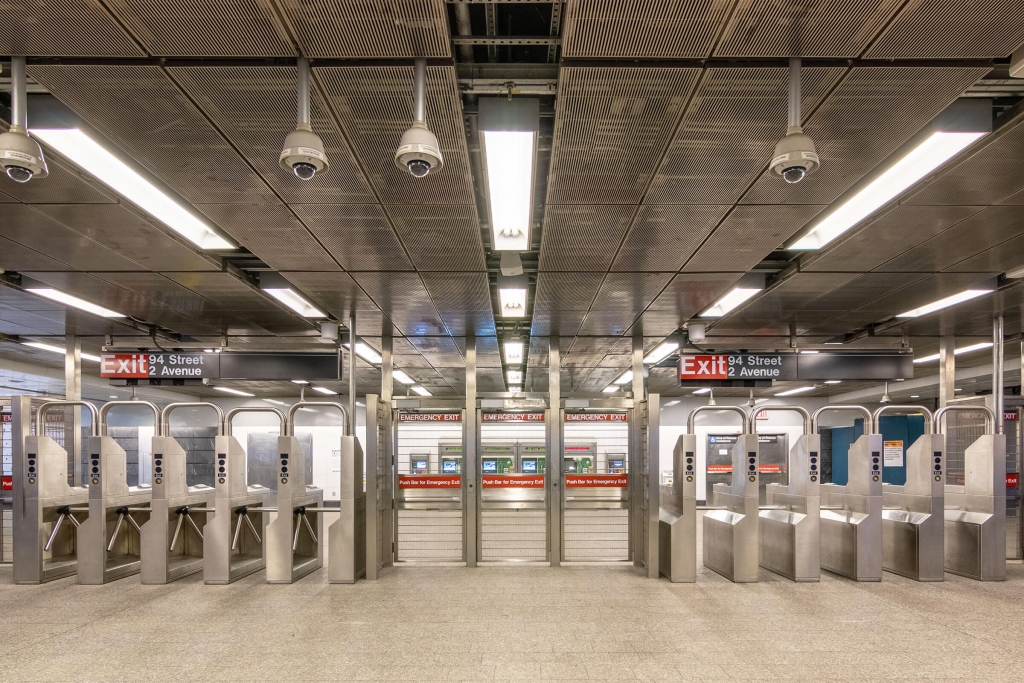 MKJ's scope included designing, furnishing, manufacturing, procuring, delivering, storing, integrating, testing, documenting, warranting and placing in operation final system and component figuration of the following Communications equipment, materials and systems:
Transmission Backbone System (TBS)
Station Transmission Backbone System (STBS)
Monitoring and Control Alarm System (MCAS)
Computer Based Dispatch System (CBDS)
Train Dispatch System (TDS)
Emergency Voice Alarm Communication Systems (EVACS)
Voice and Data Networking Systems
Structured Cabling Systems
Telephone and Intercom Systems (T&I)
Public Address Systems (PA)
Customer Information Systems (CIS)
Emergency Booth Communications System (EBCS)
Fire Alarm and Detection Systems (FAS)
Closed Circuit Television Systems (CCTV)
Emergency Alarm and Telephones
Intercommunications and Paging Systems.
Private and Public Radio Systems
Time Clocks
Intrusion Access Control Systems (IAC)
Induction Loop System (ILS)
Communications Switches for Signal Code Control System
Communication Cabling
Power Supply / Battery Systems
System Commissioning and Integrated Testing
Electromagnetic Compatibility
Conduits and other Raceways
Yes, that's a pretty exhaustive list- and there were 4 Stations involved in these upgrades:
96th St
86th St.
72nd St.
63rd St.
Because some of the work under this contract required connection to and from existing NYCT communication infrastructure and could affect the operation of existing equipment and circuits, MKJ was responsible for adjusting and recalibrating the existing equipment and circuits as well, as required to maintain proper operation.
No pressure there – except to make sure the NYC Subway lines keep functioning. Just another day on the job for Team MKJ!
Once the initial work was finished, without interfering with the functioning of the subway,of course, MKJ performed all tests associated with site acceptance testing to ensure that the upgraded equipment functioned without error. And yes, it passed with flying colors.
If you haven't visited the line and experienced our upgrades, take a trip sometime and check out the beautiful mosaic art as you find your train on the state-of-the-art boards we installed. (Preview below)