MKJ / POITRAS PARTNERSHIP
MKJ offers full-service installation, engineering, and integration work for a wide array of cutting-edge systems. 
Poitras is a design-build manufacturer of urban furniture, specializing in transit stations and platforms. 
Together they have formed a one-stop design, fabrication, and installation partnership with a unique collection of high-quality metal and glass solutions.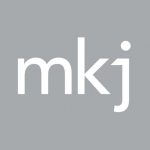 Poitras Industries is a leader in urban transit furniture that stems from its ability to deliver quality products on time and on budget. Respected for their innovative solutions and attention to detail, Poitras' strength is working with designers and owners to provide value engineering solutions to the client.
For over 15 years MKJ has been the go-to resource for every major public transportation entity in the New York metropolitan area, providing turnkey supervisory and installation services implemented by its experienced and flexible team of project engineers and managers.